Lisbon Largo Conde-Barao
Southern Europe, here we come! The July is excited to announce our newest location in the captivating city of Lisbon.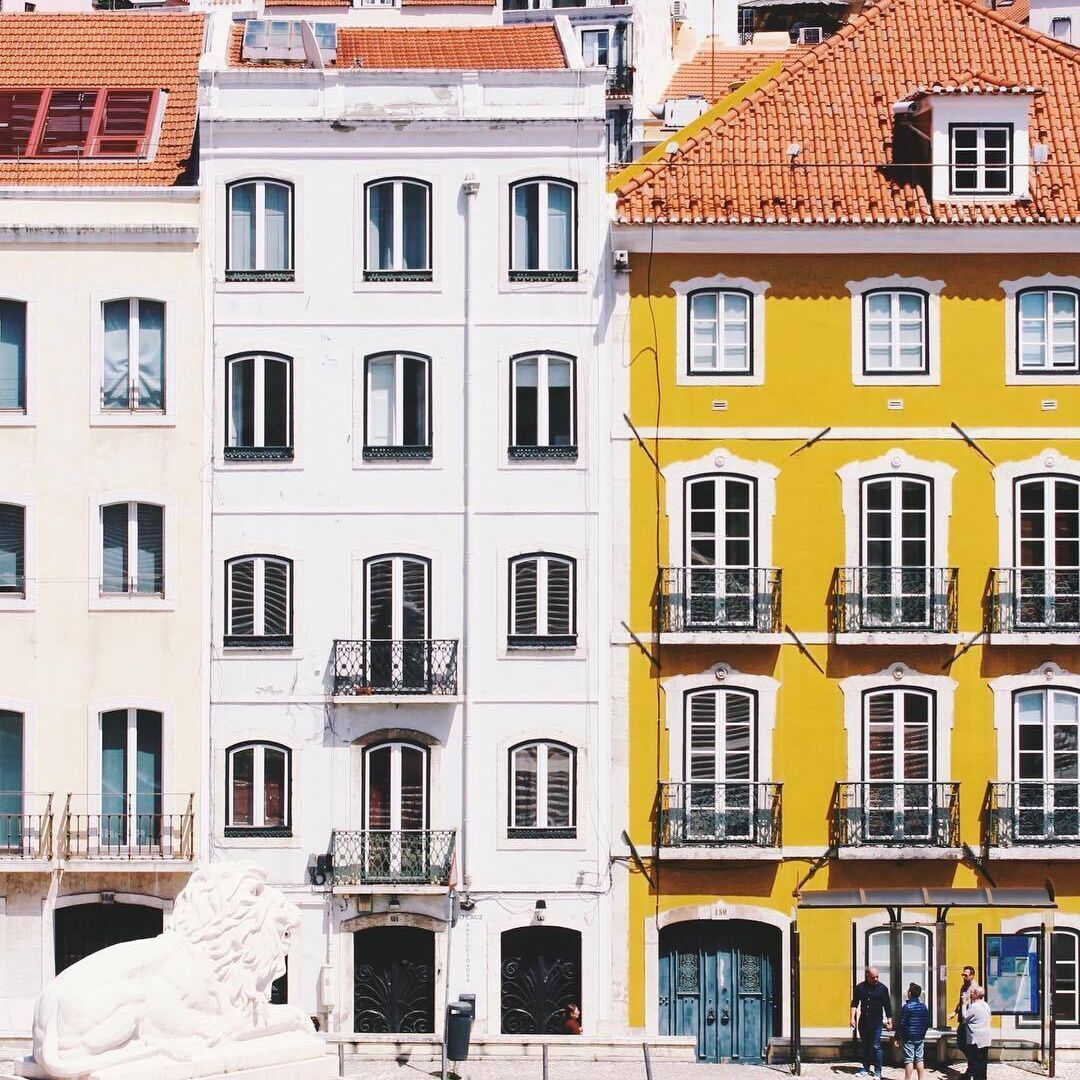 In this story, we'll provide a sneak peek into our Lisbon adventure, where we combine history, and the signature charm of The July. Come along with us as we explore the heart and soul of Lisbon through the lens of The July.
The July Baronesa is set in a former historic 17th-century palace nestled in the heart of Santa Catarina, Misericórdia, one of Lisbon's most sought-after neighbourhoods. A place where the balance between work and play is thoughtfully curated to cater to your every need. As the boundaries between work and personal life continue to blur, we've taken it upon ourselves to provide the perfect solution.
Imagine, starting your day working in our co-working spaces, and then unwinding in a wellness oasis. We've got you covered. The July Baronesa will feature 88 comfortable guestroom apartments, from cosy studios to spacious suites. Each one will be your home away from home, complete with fully functional kitchens and roomy living areas, making it perfect for any length of stay.
And the best part? The July Baronesa is just a leisurely stroll away from the iconic Praça do Comércio and the majestic Rio Tejo. This central location is your gateway to some of the city's finest restaurants, a lively nightlife, eclectic shops, and captivating attractions. Just a mere 200 metres away, you'll discover the Mercado da Ribeira, famously known as the 'Time Out' Market, surrounded by art galleries and boutiques.
The July Baronesa sits at the crossroads of Lapa, known for embassies and the homes of Portugal's elite, and Estrela, where the Presidential Palace holds court to the north. Santos and Cais do Sodré train stations are a stone's throw away. The neighbourhood around Largo Conde Barão has undergone a remarkable transformation, evolving into Lisbon's 'Design District' since visionary entrepreneurs breathed new life into it back in 2006.
This area has attracted design shops, design and architecture schools, revitalised warehouses, transformed mansions into hotels and embassies. Nearby, in the Alcântara district, old warehouses have been reborn as restaurants, gracing the marina beneath the iconic 25 de Abril Bridge, better known as the Santo Amaro Docks. Here, you'll also find Lx Factory, a hub of creative businesses and companies.
Beyond Largo de Santos lies the enchanting Madragoa neighbourhood with its narrow streets, once the home of Lisbon's fishermen and now celebrated for its traditional taverns and tapas eateries. A quick tram ride takes you to Baixa, the historic shopping heart of the city. Rua Augusta, the bustling shopping artery, connects Terreiro do Paço riverside square to the elegant Rossio Square and the grand Avenida da Liberdade.
A short stroll from The July Baronesa brings you to São Bento, known for its artisan workshops, boutique stores, and delightful dining spots. Chiado, with its iconic cafes like A Brasileira, art schools, theatres, and museums, is also well within your reach. And don't miss the charm of Carmo, home to some of the city's most remarkable historic buildings, including the graceful Convent and Church of Carmo, along with an Archaeological Museum showcasing prehistoric, Roman, mediaeval, and baroque treasures.
If you ever want to explore beyond Lisbon's city centre, Santos station offers convenient direct trains to Estoril or Cascais. The July - not just a place to stay; it's a place to fully dip yourself in the rhythm of Lisbon.