Executive apartment
Time to surround yourself in interior elegance and quiet solitude. The Executive Apartment has a spacious feel that will put your mind and body in neutral.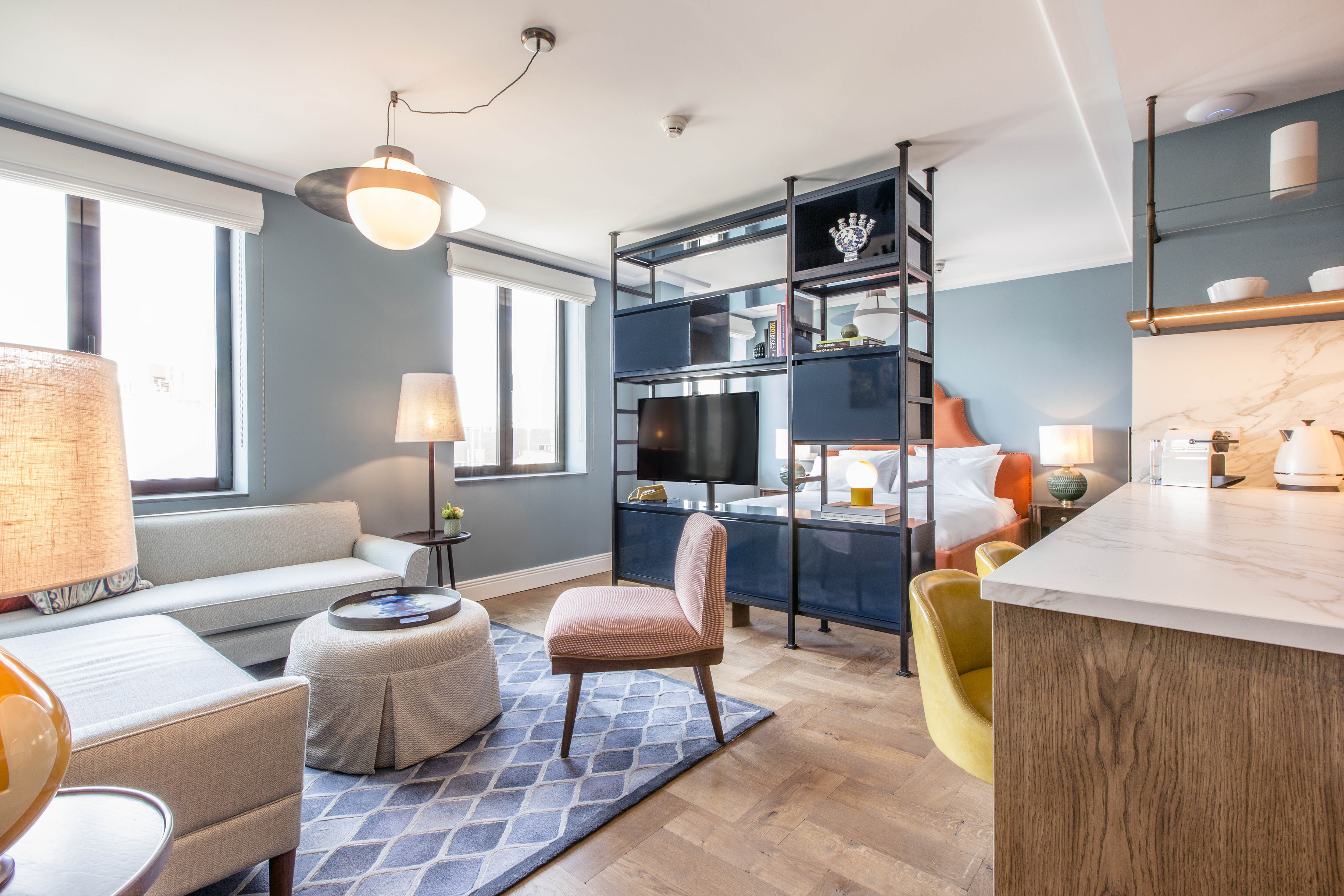 WHAT'S IN AN EXECUTIVE APARTMENT?
Enjoy a big bed, modern bathroom with rain shower and art-inspired tiles, a fully equipped kitchen, and a living room with a 41" flatscreen TV. A large table allows for dinners, working or puzzles. Whatever you want. We can add a crib (free of charge) for a child up to 3 years old, or an extra bed for €35 per night.
Sleeps 2

35-38 m² (115-125 f²)

King bed

Fully Equipped Kitchen

Dining / Work table

See all amenities
LITTLE LUXURIES + BIG SPACE
The July - Twenty Eight has everything you expect from a luxury hotel - its service and facilities - and everything you want from a spacious apartment.
GOOD TO KNOW, FUN TO FIND OUT
LOOKING FOR SOMETHING ELSE? TRY THESE…
Studio apartment
Built for a dreamy night's sleep. Expect a comfortable king size bed, a mattress made by hand, and crisp linen ready for colourful dreams.
Sleeps 2, 
29-34 m², 
King bed, 
Kitchen, 
Dining / Work table, 
Access to the GYM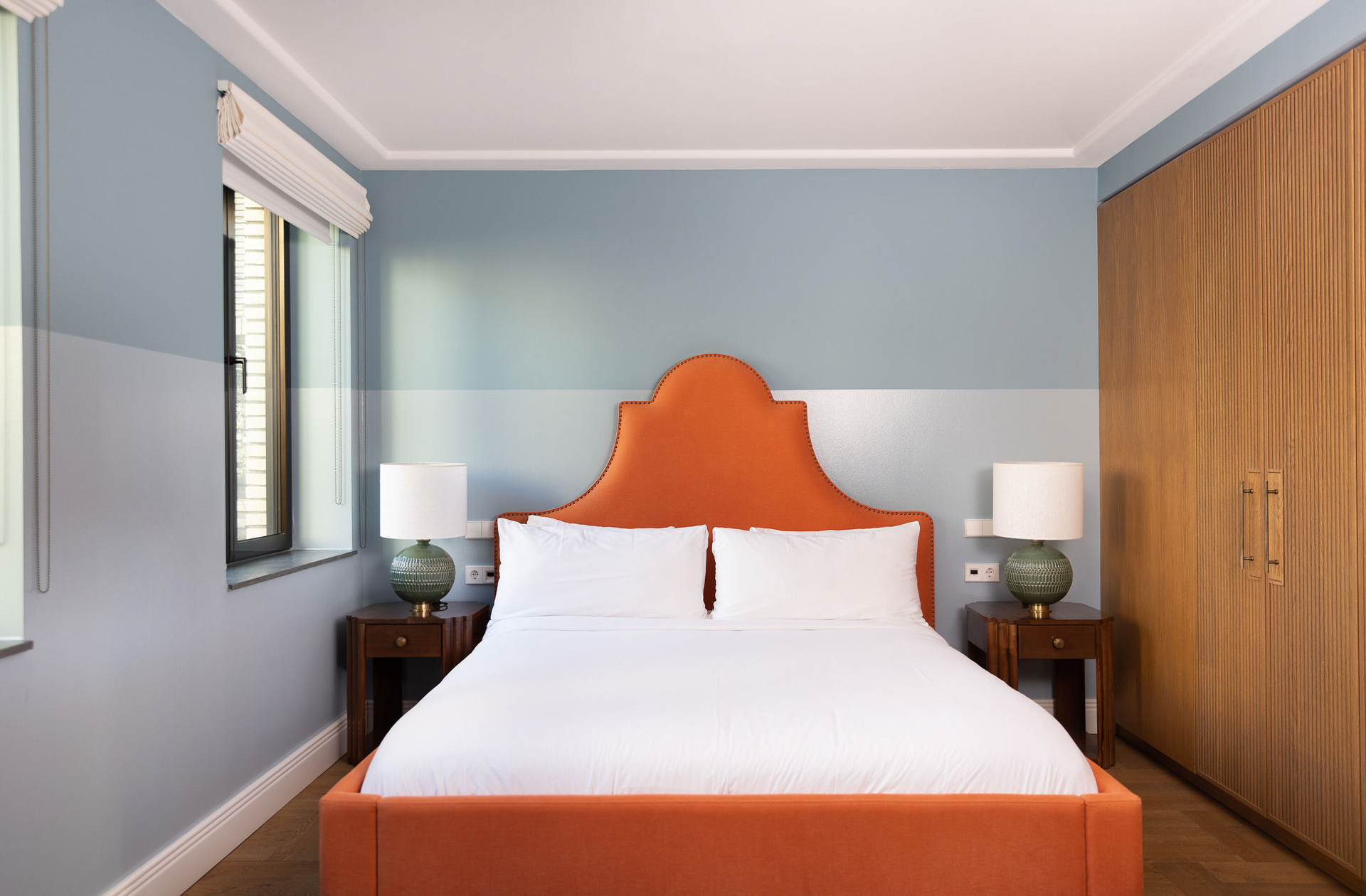 Two-bedroom apartment
Whether you're on a business trip with colleagues, away with your family or exploring Amsterdam with friends, this is the place for a palatial stay.
Sleeps 4, 
60-105 m², 
King bed, 
Kitchen, 
Dining / Work table, 
Access to the GYM