Waterfront penthouse
Enjoy views over the IJ river and nights spent staring across Amsterdam's skyline. The Waterfront Penthouse is your place to shine.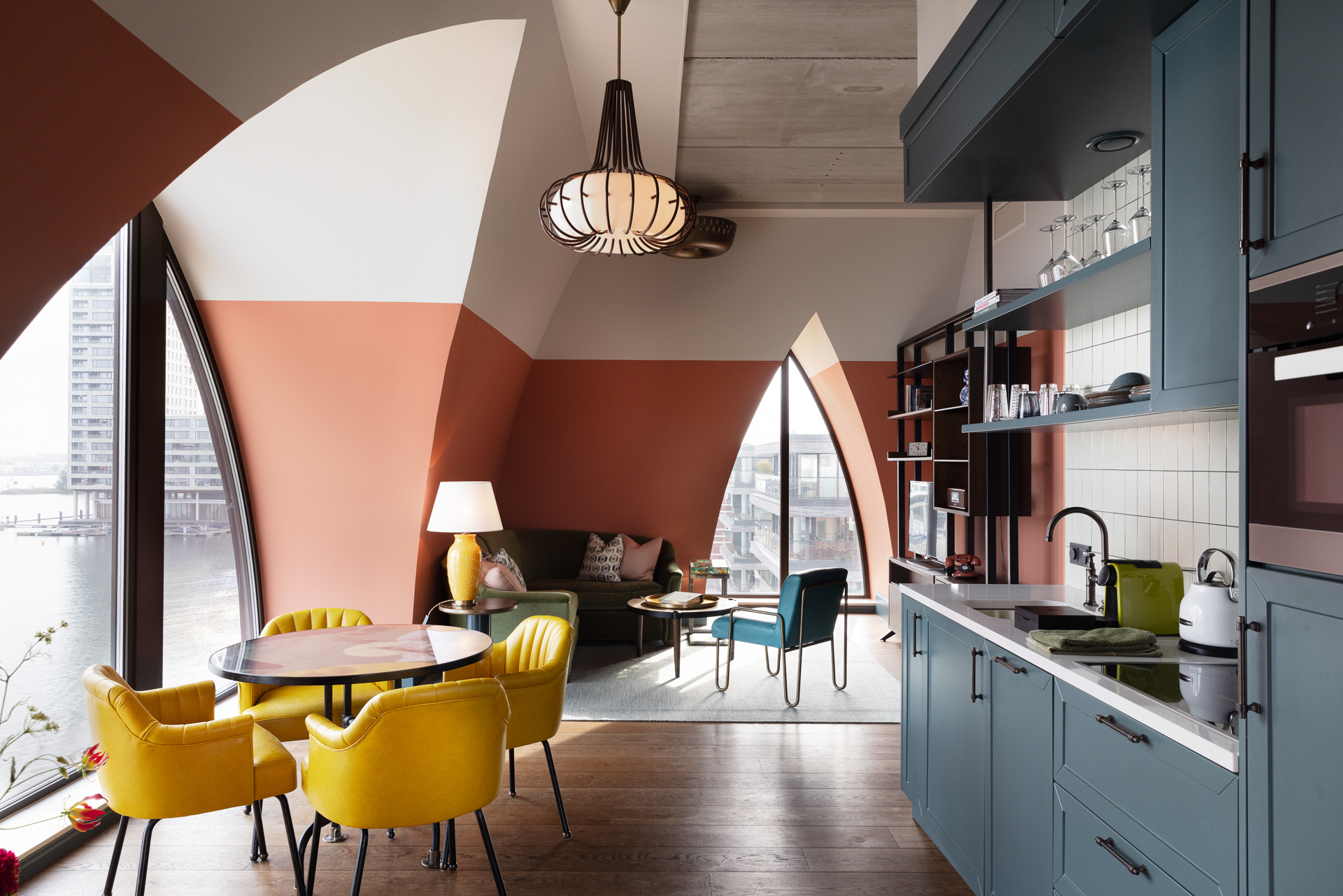 WHAT'S IN A WATERFRONT PENTHOUSE?
Great views and glorious luxuries combine to make our waterfront penthouse one of the best. Expect comfy beds, a fully equipped kitchen, a bathroom with rain shower and Marie-Stella-Maris toiletries, and a living room for watching the latest film or working away for the day.
Sleeps 2

61 m² (656 ft²)

King bed

Fully Equipped Kitchen

Dining / Work table

See all amenities
The July puts people and places at the heart of every stay. Flow from work to pleasure or sleep to leisure. This is where interesting stories start.
GOOD TO KNOW, FUN TO FIND OUT
LOOKING FOR SOMETHING ELSE? TRY THESE…
Studio apartment
Not just a room with a bed. More a spacious home with all the comforts you crave.
Sleeps 2, 
34 m², 
King bed, 
Kitchen, 
Dining / Work table, 
Access to the GYM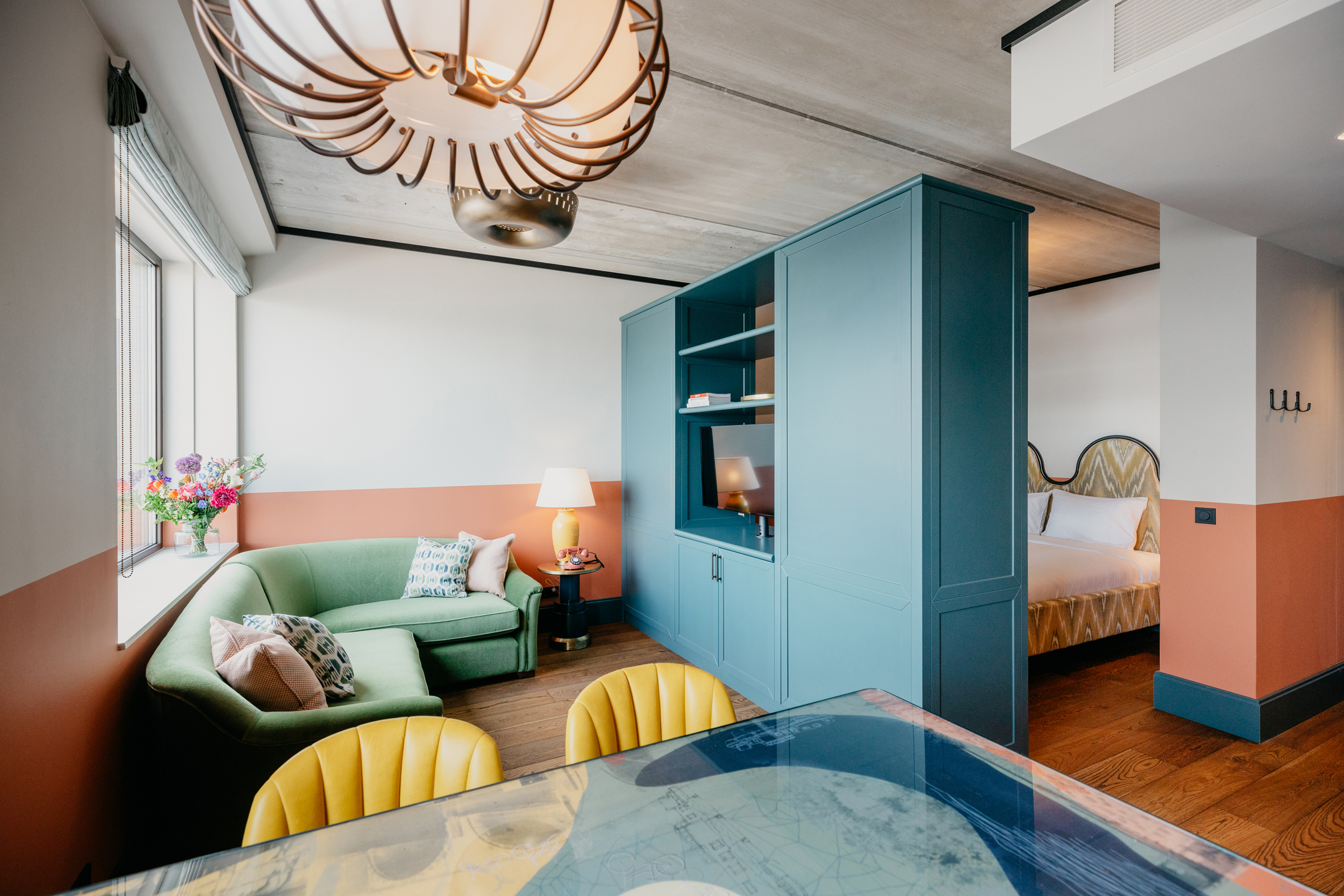 One-bedroom apartment
Generously sized, pleasingly decorated, and many with waterfront views.
Sleeps 2, 
38 m², 
King bed, 
Kitchen, 
Dining / Work table, 
Access to the GYM